DC-0010: Crystallizing Dish, Without Spout
Borosilicate glass crystallizing dishes without spout. Top of each dish is reinforced and fire-polished to reduce chipping.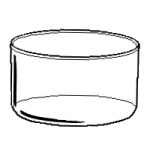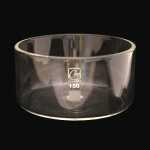 | | |
| --- | --- |
| Displaying 1 to 7 (of 7 products) | Result Pages: 1 |
Product ID+
Price

Diameter: 70mm. Height: 40mm.

Diameter: 80mm. Height: 45mm.

Diameter: 90mm. Height: 55mm.

Diameter: 100mm. Height: 65mm.

(Out of Stock - Est. Availability: Arriving soon)

Diameter: 120mm. Height: 65mm.

Diameter: 150mm. Height: 75mm.

Diameter: 180mm. Height: 90mm.
| | |
| --- | --- |
| Displaying 1 to 7 (of 7 products) | Result Pages: 1 |